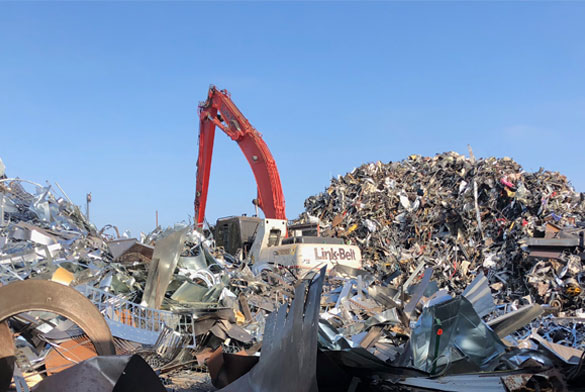 Atlas Iron & Metal Co. is proud to be one of the oldest scrap yards in Los Angeles, CA. This family-owned business has been in operation for 70 years, providing excellent customer service and a reliable scrap yard experience. We provide scrap yard recycling services for all your contractor and personal projects.
By searching 'recycling yards near me' or 'scrap yard Los Angeles' you will find our location just 30 minutes south of LA. It is easily accessible from freeways 10, 110, and 105, making it a simple trip with any type of vehicle.
Scrap yard recycling is an important step in keeping scrap metal out of our landfills. Recycled metals make up a large portion of the market today due to the high demand for metal products. Doing our part to stay eco-friendly and reducing the scrap metal waste is an important step in the right direction for improving Los Angeles' pollution problems.