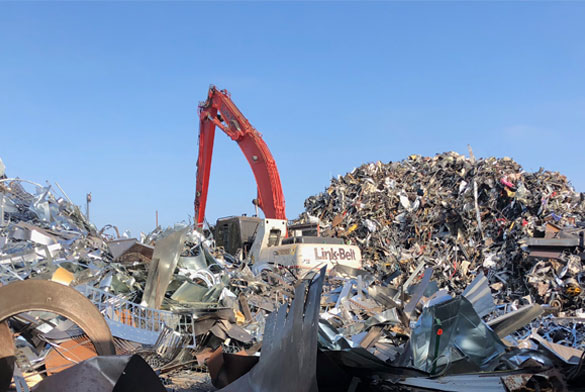 Our Scrap Yard
Welcome to Atlas Iron & Metal Co., one of the oldest and most reliable scrap yards in Los Angeles, CA. We offer comprehensive scrap yard recycling services to both contractors and individuals. Our wrecking yard services cater to all your metal and demolition needs.
Our experienced team uses top-of-the-line equipment to provide efficient and safe wrecking yard services. We can tackle the toughest jobs, including the dismantling and removal of large machinery, as well as demolition services for commercial, industrial, and residential structures.
By searching 'recycling yards near me' or 'scrap yard Los Angeles' or 'local scrap yard near me' you will find our location just 30 minutes south of LA. It is easily accessible from freeways 10, 110, and 105, making it a simple trip with any type of vehicle.
We pride ourselves on providing excellent customer service and ensuring a positive experience for our clients. We understand that your time and resources are valuable, which is why we offer competitive prices and fast turnaround times. Our goal is to make the scrap yard recycling process as easy and hassle-free as possible for you.
At Atlas Iron & Metal Co., we are committed to promoting sustainability and reducing environmental impact through our wrecking yard services. For 70 years, we have provided dependable and professional scrap yard recycling services to the people of Los Angeles, CA, and we take pride in being a family-owned business. As a reputable scrap metal company, we strive to deliver quality services that meet the needs of our valued clients.
Contact us today to learn more about our wrecking yard services and how we can help you with your metal and demolition needs.